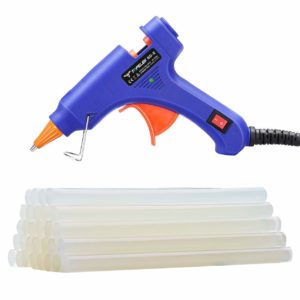 30pcs Glue Sticks
Pre-heating 1,5-3 min
Cost-effective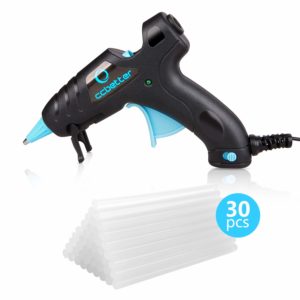 30pcs Glue Sticks
Pre-heating 3-5 min
Temperature of 500°F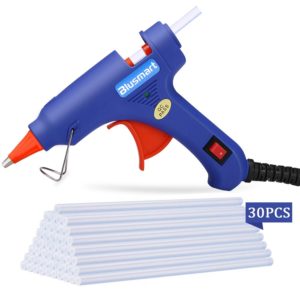 30pcs Melt Glue Sticks
Pre-heating 2-5 min
Temperature of 356-392°F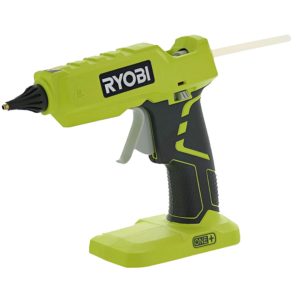 3 Multipurpose Glue Sticks
Pre-heating 2-3 min
4 amp hour battery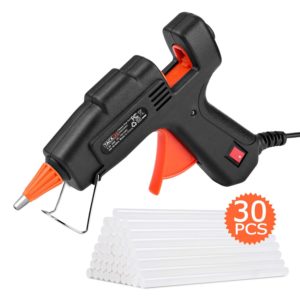 30 Pcs EVA Glue Sticks
Pre-heating 1,5-3 min
Eco Friendly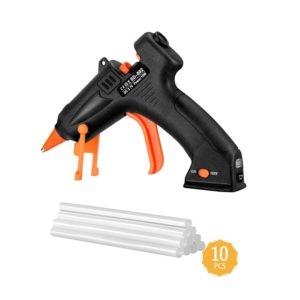 10Pcs Glue Sticks
Pre-heating 5-7 min
Eco Friendly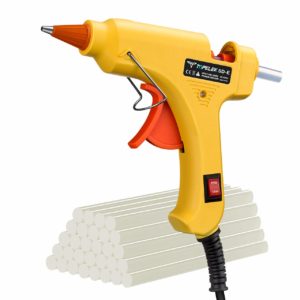 30pcs Glue Sticks
Pre-heating 1-2 min
Upgraded trigger propulsion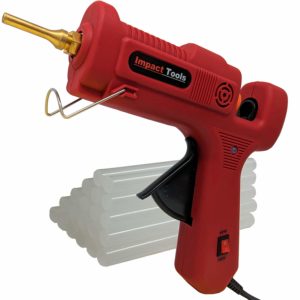 20 Premium Hot Glue Sticks
Pre-heating 3-5 min
Auto Shut-Off
Extra Long 5
Pre-heating 3-5 min
Auto Shut-Off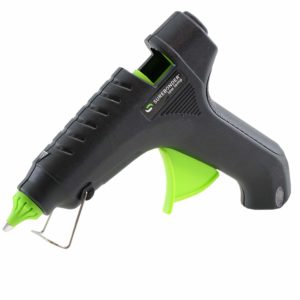 Low temperature glue gun
40 Watts, 120 Volts
Trigger-fed glue
Crafting is such a broad term. Both my girlfriend and I love crafting, though our projects are very different. However, sometimes we use the same tools. In this particular case, I would like to tell how I usually pick hot glue guns for crafting projects.
How did I choose hot glue guns for crafting?
As always, my criteria were quite straightforward: versatility, the temperature range, the availability of glue sticks and the tip size. I ought to say that the bigger tools are good for complicated, multipurpose tasks. While smaller glue guns (I've also reviewed them) should be applied for short projects, like crafting or art. If you aim for the occasional use, stick to the smaller gadgets.
Also, I need to mention the materials used for the work – aim for the versatile guns capable of gluing wood, metal, plastic, fabric due to the melting tech. These handheld devices are more powerful than you think, so do not neglect their power. I would also recommend looking for a budget-friendly model that is capable of pushing a large volume of glue.
Top 5 hot glue guns according to GlueGunWiki:
TopElek contains 30 glue sticks;
CCBETTER pre-heats during 3 minutes, the maximum temperature of 500°F;
Blusmart pre-heats even faster, for 2 minutes, the maximum level of temperature is 392°F;
Ryobi P305 is a very multi-purpose gun;
Tacklife GGO20AC is an eco-friendly gun that works fine, not perfect, just fine;

Other brands that I would recommend to all users of glue guns: Surebonder, Tuff Togs, Impact Tools. The description of each instrument is also given in the detailed review. What do you think about this opinion – please share your feedback! If you have any questions or comments, also feel free to post under this review. Thanks!

Video Tutorial: Ryobi ONE+ Cordless Glue Gun

---