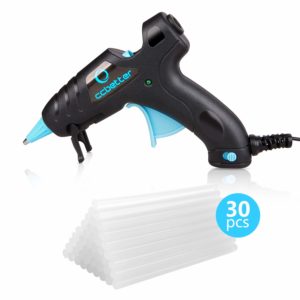 5.3 x 4.5 x 1 inches
Pre-heating 3-5 min
Temperature of 500°F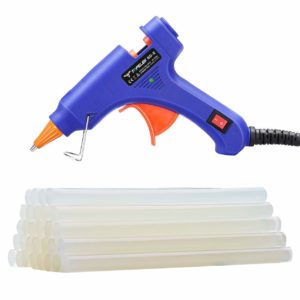 5.3 x 4.3 x 1.1 inches
Pre-heating 1,5-3 min
Cost-effective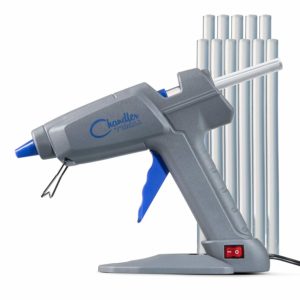 7.2 x 7.2 x 1.5 inches
UL-safety certified
10 Pcs Glue Sticks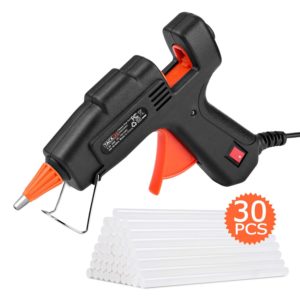 5.8 x 1.2 x 5.1 inches
Pre-heating 1,5-3 min
Eco Friendly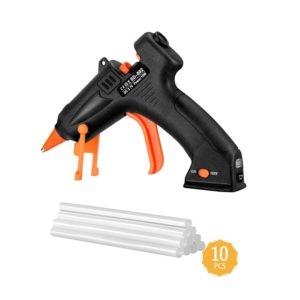 5.4 x 5.4 x 1.8 inches
Pre-heating 5-7 min
USB Charging
Honestly, when I told my girlfriend about miniguns for her art projects she didn't know about them at all, while I've been using these little guys for quite some time. Mostly, for delicate tasks during my daily routine. This is actually a matter of size when it comes to picking a glue gun of this kind. The price factor is ridiculous to me – you can buy a decent tool under $10. Yes, this is quite awesome. And the high price doesn't always indicate the best quality in this particular case.
So, my criteria for picking the smallest gadgets in the niche of mini glue guns:
Temperature – hot glue is a preference, but do not buy such tools for kids. Low temperature is less hazard. There are the guns where you can set up the temperature mode;
Stand – not necessary, but it can be useful if you don't want to lose this instrument;
Cord or cordless – I included different models, another point of preference. I prefer to use all tools with cords because my sessions may last for a few hours;
Mini glue sticks are not difficult to find (opt for 0.27 in. diameter), most manufacturers provide an initial set for their instruments;
According to these selling points, I selected a few top models that I can boldly recommend:
CCBETTER – a hot glue gadget that preheats under 5 minutes. The size is only 5.3 x 4.5 x 1 inches;
TopElek – has the same size precisely, and heats even faster, though the price is a bit higher;
Chandler is a bit bigger but it's UL-safety certified;
I also recommend checking the awesome tool by TopElek with USB charging, if you need a mobile mini glue gun. I've added the video tutorial recently because we received many requests about the use of these instruments. Enjoy and thanks for your support – it helps to develop my project GlueGunWiki!
Video Tutorial: How to use Glue Gun
---