Do you love crafting and exploring creative ideas? If the answer is yes, then hot melt glue gun is just what you need to take your skills to the next level! From making custom jewelry pieces and accent wall art to adding fun décor accents around the house, there's no limit to what you can create with a trusty glue gun. So if you're curious about creating something beautiful, read on as we explore some awesome craft ideas!
What is a glue gun and how it works
A glue gun is a handheld device that is fed with a stick of solid, thermoplastic adhesive ('glue stick'). As the glue stick is placed into the gun, it encounters a heating element that causes it to melt, transforming the adhesive into a liquid state. This liquid is then ready to be applied to various surfaces via a trigger mechanism.
The glue gun is a universal tool due to the quick and reliable adhesive it provides, which becomes solid again after cooling, providing a firm bond between the surfaces.The glue gun finds utility in a diverse array of applications, spanning from home repairs and crafting to packaging purposes.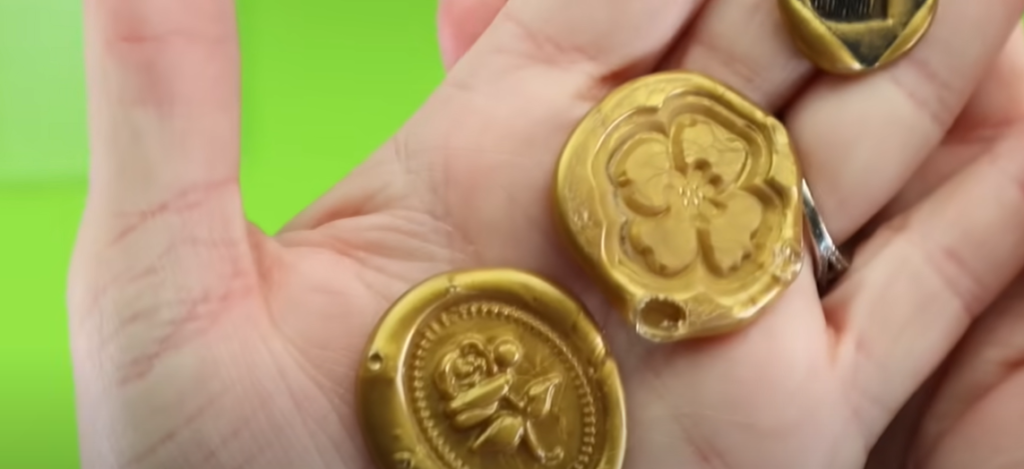 Benefits of Using Glue Gun
Utilizing this tool for your crafting adventures offers multiple benefits:
Versatility: Glue guns can be utilized on a wide array of materials, including fabrics, ceramics, plastics, and wood. This versatility enables you to explore a myriad of creative projects.
Ease of Use: Glue guns are user-friendly, requiring minimal setup and expertise to operate. The adhesive is easily directed where needed, and cleaning is a breeze.
Cost-Effective: Glue guns are affordable tools with inexpensive refills. This makes them a budget-friendly option for all crafters.
Rapid Results: This rapid cooling and solidification of the adhesive from a glue gun not only allows you to see the results quickly but also provide several other practical advantages. It ensures a secure bond between the surfaces, reducing the risk of any accidental movement or displacement during the critical initial stages of the bonding process.
Strong Adhesion: When cooled, the glue provides a robust and reliable bond, ensuring the durability and longevity of your projects for an extended period of time.
Clean Operation: Unlike conventional glue, using a glue gun is a cleaner process, with less risk of spills and sticky messes.
Safety: Most models come with built-in safety features like a stand and insulated nozzle to prevent accidental burns or damage. [1]
Professional Finish: Glue guns allow for a more professional finish as the adhesive is clear and does not leave visible marks or residues like some other adhesives.
Is hot glue good for crafts?
Indeed, hot glue is not only good for crafts, it is a game-changer for craft enthusiasts. Its fast, firm adhesion and versatility across a range of materials make it an ideal choice for various creative projects. Hot glue allows for the seamless attachment of embellishments, the structuring of three-dimensional creations, and the assembly of mixed-media projects.
Additionally, hot glue is an excellent pick for both adult crafters and children under adult supervision, due to its simplicity and straightforward use. Best of all, hot glue is easily removed if you make a mistake or change your mind about the positioning of your craft elements.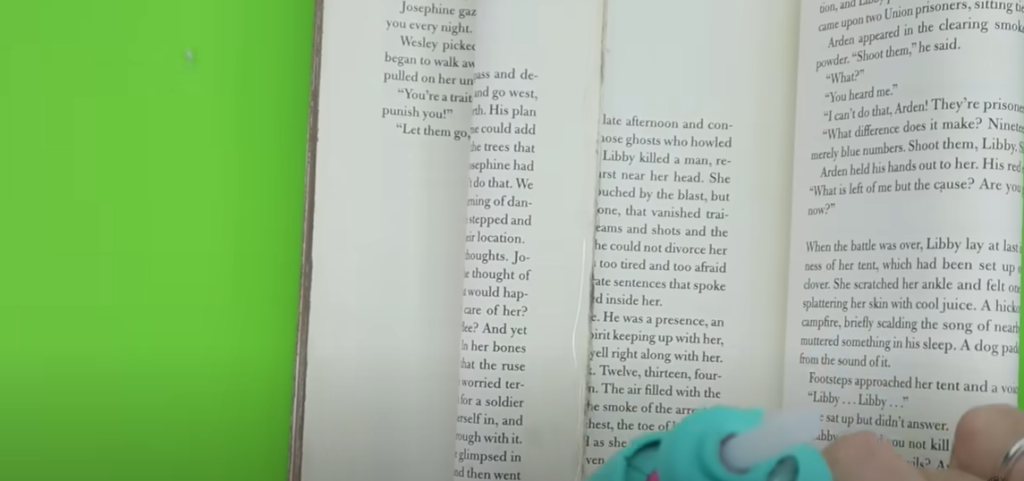 Tips for Using
Preparation is Key: Before starting, ensure your work area is clear and free of items that could be potentially damaged by hot glue. It's also beneficial to have a silicone mat or a piece of scrap paper under your work for easy cleanup of any drips.
Use the Right Glue Stick: Different projects might require various kinds of glue sticks. Make sure to choose the right one that best suits your project.
Preheat Your Glue Gun: Glue guns work best when fully heated, so make sure to preheat your gun for a few minutes before starting your project.
Avoid Burn Injuries: Always remember that the glue and the tip of the gun can get very hot. Avoid touching these parts directly during or immediately after use.
Smooth Application: Apply glue in a straight line for a more professional-looking project. If you need to start a new line, release the trigger and then pull it again.
Less is More: Start with a small amount of glue. You can always add more, but removing excess glue can be challenging.
Clean: After each use, make sure to clean your glue gun properly. This will help prolong its life and ensure it's ready for your next project.
Practice Makes Perfect: If you're new to using this tool, practice on scrap materials first. This will help you get a feel for how much pressure to apply to the trigger and how quickly the glue comes out.
Easy Crafts for Home and Garden
Making crafts for your home and garden is a fun and rewarding way to express your creativity and personalize your space. In the following sections, we'll explore some easy and affordable craft projects that you can try at home or in your garden. Get your glue gun ready, and let's dive in!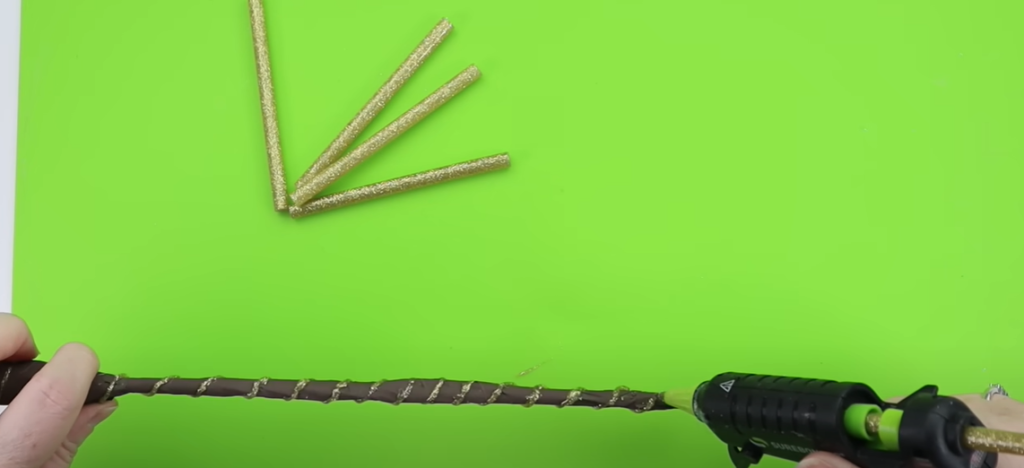 1. Decorate a vase
Decorating a vase is an easy way to give a plain vase a designer look. For this project, you'll need a vase, a hot glue gun, and some paint.
Start by cleaning your vase thoroughly to ensure the glue adheres properly. Sketch your design onto the vase using a pencil. Once you're satisfied with your sketch, trace over it with your hot glue gun, applying the glue directly onto the surface of the vase. After the glue dries completely, paint over the glue to match the color of your vase, or choose a contrasting color for a bold look.
2. Decorative Sign
You'll need a wooden or sturdy cardboard sign, a hot glue gun, paint, and possibly some stencils if you prefer a more polished look. Start by deciding what you want your sign to say and sketch out the letters using a pencil. If you're using stencils, align them on your sign and trace the letters. Once you're happy with your layout, trace over your pencil lines with the gun. Leave the glue to dry completely, and then paint over the sign in the color of your choice. [2]
3. Snowflakes.
Hot glue snowflakes are a great way to add a festive touch to your holiday decorations. For this project, you'll need a hot glue gun, some white and/or silver paint or glitter, and a piece of card stock paper.
Begin with sketching out the outline of your snowflake on paper with a pencil. After you have achieved the desired design and feel satisfied with it, take your glue gun and trace over the lines to bring the project to life. Let it dry, then brush a thin coat of paint or sprinkle some glitter over the snowflake for a wintery finish.
4. Coasters
Making coasters from tiles is a perfect way to add some custom décor to your home while also protecting surfaces from hot beverages. This project requires a few supplies: glazed ceramic tiles, a hot glue gun, and grout or adhesive caulk for sealing the edges.
Initiate with cleaning and drying the tiles completely so that the glue adheres properly. Use your glue gun to draw a design on the tile, and let it dry completely. After the glue dries, seal the edges of the tiles with grout or adhesive caulk.They should dry overnight and then you can start using your new coasters!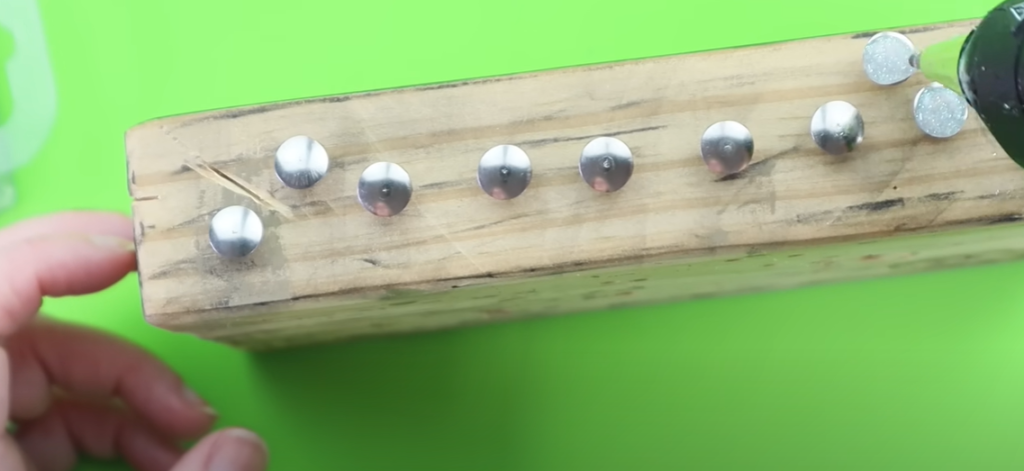 5. Coiled rope basket.
Making a rope basket is a fun and easy project that looks great when finished. You'll need some rope, a glue gun, and an item to form the foundation of your basket such as a bowl or jar.
Firstly, cut your rope to the desired length. Begin wrapping your rope around the base of the bowl or jar in tight, even circles until you reach the desired height. Secure each circle with a few drops of hot glue to keep it in place, and continue until your basket's walls are as thick as you like. Finally, use some extra rope to create handles for easy carrying. Give your basket time to dry overnight and then enjoy!
6. Glue Art on Canvas
Making art on canvas is a great option to add some personal touches to your home or give as gifts. For this project, you'll need some canvas, a hot glue gun, and any items you'd like to use for your design.
Start by laying down the canvas and sketching out the outline of your design with a pencil. Then trace it over with the glue gun. Make sure to attach the items securely with the glue and leave enough space between them for contrast. Let everything dry, and then hang up your art or gift it to a loved one!
7. Felt Flowers
Making felt flowers helps you to add soft, vibrant color to your home. For this, you'll need felt of various colors and sizes, a hot glue gun, and some scissors.
The first step is to cut out the petals for your flower from the felt in different sizes. Lay down the larger petal first and attach it with a few drops of hot glue. Make sure to overlap the petals slightly for a natural-looking flower. Continue with the smaller petals and add some leaves if you like. Finish up by cutting out a small circle from the felt and glue it onto the center of your flower.
8. Mini Planters for Garden
Mini planters will add some character to your garden or patio. For this project, you'll need a few mason jars, a hot melt glue gun, and paint if desired. 
Begin with cleaning the mason jars and then trace out your design with a pencil. If you're happy with the design, use the glue gun to trace it onto the mason jar. You can also use the glue gun to attach other decorative items such as beads or shells. After your planter is finished, fill it with soil and add a few succulents or herbs for a bright and refreshing touch. Enjoy your mini planters!
9. Cork Trivets
Making trivets from corks is a great opportunity to give hot dishes some protection. For this project, you'll need several wine corks, a hot glue gun, and a piece of wood or cardboard for the base of your trivet. Start by sketching out the design on your base with a pencil. Then place the corks onto it and use the gun to attach them. Let the glue dry completely and then you can start using your new trivet!
10. Pencil Holder
It will help you to keep your desk organized and add some style to your room. For this project, you'll need an empty can, hot glue gun, paint, or wrapping paper for decoration. Firstly, paint the outside of the can with your favorite colors or wrap it with decorative paper. Then use your glue gun to attach any other decorations you'd like. Finally, use the gun to attach some small magnets or clips on the inside of the can for your pencils and markers.
DIY Beauty Crafts
1. Gem Rings
Making gem rings is a great possibility to add some sparkle to your look. This project requires a few supplies: gemstones, a hot glue gun, and jewelry wires. Commence with laying out the stones on a flat surface and use the gun to stick them onto the wire in whatever design you like. You can also use beads or charms for an extra touch. Allow them to dry overnight and then show off your glamorous new rings!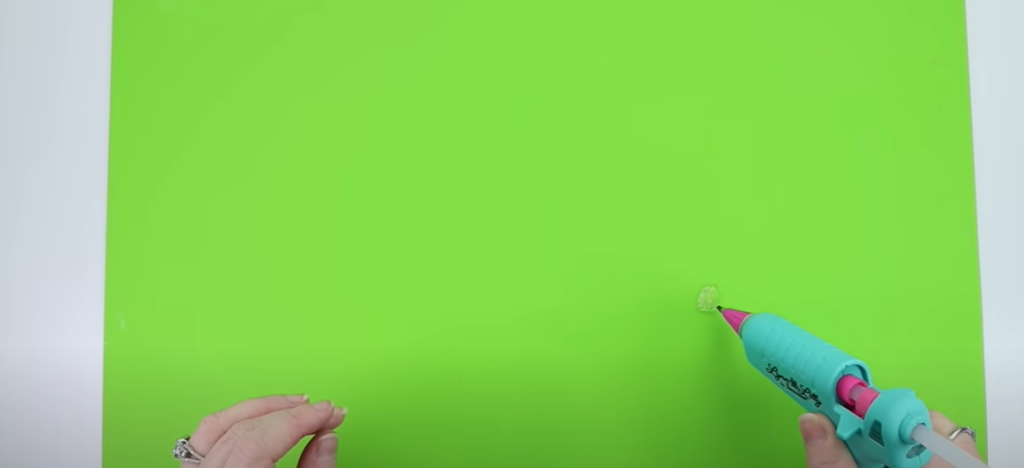 2. Embellish Shoes
Embellishing shoes with gems and other decorative items is a good way to add some personal touches to your look. For this project, you'll need some decorative items such as buttons, beads, charms, and a glue gun. Begin by cleaning the shoes thoroughly and then laying out the decorations on a flat surface. If you're satisfied with the design, use the glue gun to attach them to the shoes. Make sure to press down firmly and let it dry before wearing your new stylish shoes!
3. Make a lovely headband
Creating a lovely headband is an excellent project for bringing a touch of elegance or fun to your hairstyle. For this project, you'll need a plain headband, a hot glue gun, and decorative items like ribbons, beads, or faux flowers. Embark on deciding where you want your decorations to be on the headband. Then, use the glue gun to attach the items, ensuring each one is secure before moving on to the next. This handmade accessory is perfect for everyday wear or special occasions, and it also makes a fantastic gift!
4. Gem Hair Accessories
Creating hair accessories using gems is a delightful way to add sparkle to your hairstyles. For this fun project, you'll need hair clips or bobby pins, a hot glue gun, and small gemstones. First, arrange your gemstones in the desired pattern on a flat surface. Once you're satisfied with the design, use the gun to attach the gems to the hair clips or bobby pins. Apply pressure to each gem for a few seconds to ensure that it adheres well. Allow your new dazzling hair accessories to dry fully before using them.
5. Earrings!
Creating hot glue earrings is a unique and creative way to express your style. This project requires a hot glue gun, earring hooks, and any decorative items like gems, beads, or glitter. The first step is to sketch out the design of your earrings on a piece of paper and then use the gun to trace it out. Attach your decorative items onto the hot glue design and allow it to dry completely. Once dried, attach the earring hooks to your design. Enjoy your new earrings!
6. Various Pendants
Crafting various pendants using this tool allows for endless creativity and personal expression. For this project, you'll need a hot glue gun, a variety of decorative items such as beads, gemstones, or small charms, and a chain or cord for the pendant.
Begin by choosing a design for your pendant and arranging your decorative items on a flat surface. Use the gun to attach your chosen items to the desired design. Once you are content with your creation, attach your pendant to the chain or cord. Leave things to air-dry and then you can wear your new unique pendant.
7. "Fix" A Hole In Your Clothes
Fixing a hole in your clothes using this toolis a quick and creative solution. You'll require a hot glue gun and some fabric patches or decorative items like sequins or beads. Start by neatly trimming any loose threads around the hole. Then, apply hot glue around the edges of the hole and quickly place your fabric patch or decorative items over it. Press down firmly and allow it to dry completely. [3] This method not only fixes your clothing but also can add a unique touch to your garment.
8. Rings
Creating hot glue rings is a fun and creative way to accessorize your outfits. For this project, you'll need a hot glue gun, some ring bases, and decorative elements like gemstones or beads. Begin with applying a dollop of hot glue onto the ring base, then quickly place your chosen decorative element onto the glue. Hold it in place until the glue cools and hardens. This DIY project allows you to create custom rings that perfectly suit your style.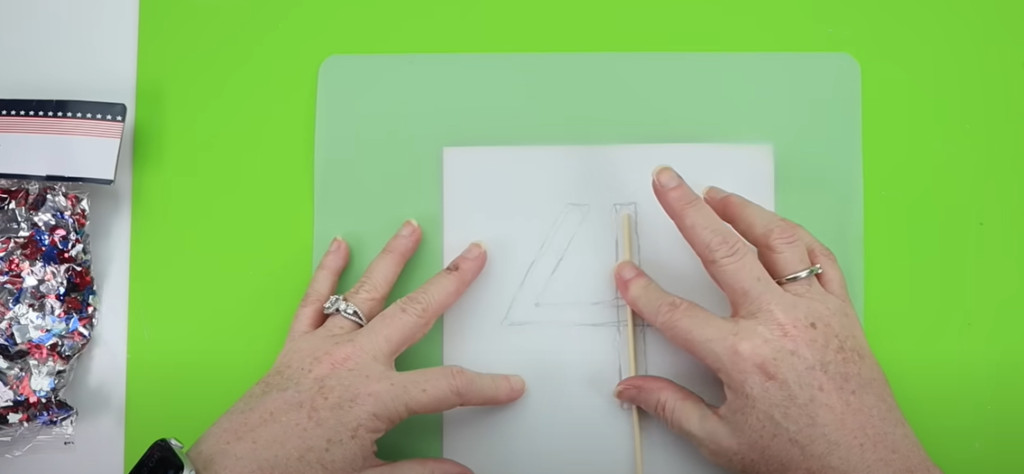 9. Batik Style Clothes Using a Stencil
Creating Batik-style clothes using a stencil and hot glue is an exciting and artistic way to customize your wardrobe. In this project, you will need a hot glue gun, a stencil of your choice, fabric dye, and a piece of clothing. Commence with laying the stencil on your garment and tracing it with the gun. Once the glue dries, apply the fabric dye over it. After the dye is dry, peel off the hot glue, revealing your Batik-style design.
10. Make Bracelets from Old T-Shirts
Repurposing old T-shirts into stylish bracelets is an excellent way to recycle and create unique accessories at the same time. For this project, you'll need an old T-shirt, a hot glue gun, and additional embellishments like beads or charms if desired. The first step is to cut your T-shirt into long strips and braid them tightly. Once you've reached the desired length, use the glue gun to secure the ends and attach any additional embellishments.
Frequently Asked Questions
Is it safe to touch hot glue?
Yes, hot glue is generally safe to touch when it has cooled completely. Be sure to wait until the glue has fully dried before handling it. It is also important to wear protective gloves and eyewear while working with the hot glue gun, as direct contact with the heated adhesive can cause burns on the skin.
What are the disadvantages of hot glue?
For one, it's not the strongest adhesive available, meaning it may not be the best choice for heavy-duty or long-term projects. Its bond can also weaken over time, especially under extreme temperatures or in moist conditions. Furthermore, hot glue strings can create a mess, and the hot glue gun can potentially cause burns if not handled correctly. Lastly, hot glue might not adhere well to all materials, such as certain types of plastics, coated metals, and glass.
What can be glued with hot glue?
It adheres well to porous and permeable surfaces like fabric, paper, cardboard, and wood. It's also effective on some types of plastics, ceramics, and metals. However, since hot glue isn't the strongest adhesive, it's best used for lightweight, decorative, or temporary projects. For heavy-duty or long-term projects, it might be better to use a stronger adhesive.
Does hot glue work on glass?
Hot glue can adhere to glass, but it's not always the best option for long-term or heavy-duty projects. Its bond can weaken under extreme temperatures, which makes it less reliable for glass items that may be exposed to heat or cold. Additionally, hot glue may not provide a clean, clear bond on glass, potentially detracting from the aesthetic appeal of the project. For decorative or temporary projects involving glass, hot glue could be suitable, but for more permanent or functional projects, no.
How do you make shapes with hot glue?
Creating shapes with hot glue is quite straightforward. You would need to draw or print out the shape of your choice and place a sheet of parchment paper over it. Then, trace the shape with your hot glue gun on the parchment paper, and let it dry completely. Once dry, you can easily peel off the hot glue shape. It's a fun and easy way to create decorative elements for various arts and crafts projects.
Can you color hot glue?
Yes, hot glue can be colored. There are colored glue sticks available on the market, or you can add color to clear hot glue using oil-based crayons or paint. However, adding colorant may alter the glue's consistency, so it's recommended to do a test before applying colored hot glue to your main project.
Useful Video: 22 HOT GLUE GUN IDEAS AND CRAFTS
Conclusion
Hot glue is an incredibly versatile adhesive that can be used for a wide range of projects. From wreaths and flower crowns to dream catchers and mason jar decor, hot glue guns have certainly made bringing your craft ideas to life easier. A hot glue gun is an affordable craft staple that will save you time and money. Not only is it an extremely versatile tool, but hot glue guns can be used for a variety of different materials from fabric and paper to foam and plastic creating a limitless range of crafting opportunities. Whether you're tackling quick everyday projects or embarking on larger-scale crafts, investing in a hot glue gun will give you all the creative freedom you need.
References:
https://www.gluegunsdirect.com/service-and-advice/glue-gun-safety-advice/
https://www.condoblues.com/2018/10/DIY-hot-glue-craft-wood-sign.html
https://www.instructables.com/Holes-in-Jeans-Easy-and-Cheap-Fix/