Are you wondering if a glue melt gun can be used on rubber surfaces? Whether you need to fix a rubber item, create an art project with rubber pieces, or want to know whether these handy tools work in all cases, this guide will help answer your questions. Glue guns are great for crafting and fixing items at home but not all materials require the same adhesive. To avoid wasting money, time, and effort when tackling a craft project involving rubber items it is essential to understand what works best. In this discussion, we will explore the primary advantages and specific aspects of using hot glue to attach rubber surfaces, along with practical tips to ensure a successful outcome.
Does glue gun stick to rubber?
Glue guns can indeed be used on rubber, but the effectiveness of the bond heavily depends on the type of rubber and the specific conditions of use. Generally, the hot glue from a glue gun creates a bond with rubber surfaces. It works well on a variety of rubber types, including natural rubber, synthetic, and silicone rubber. However, the bond may not be as strong for highly flexible or stretchy rubber materials, as the hardened glue can crack or break when the rubber flexes. [1]
It's also important to keep in mind that the bond may weaken if exposed to extreme temperatures or moisture. Therefore, while a glue gun can be a handy tool for attaching rubber surfaces in many cases, it may not be the ideal solution for all applications. Always test a small, inconspicuous area first to ensure the glue bonds effectively and doesn't damage the rubber. Lastly, remember to handle the hot glue gun with care to avoid burns.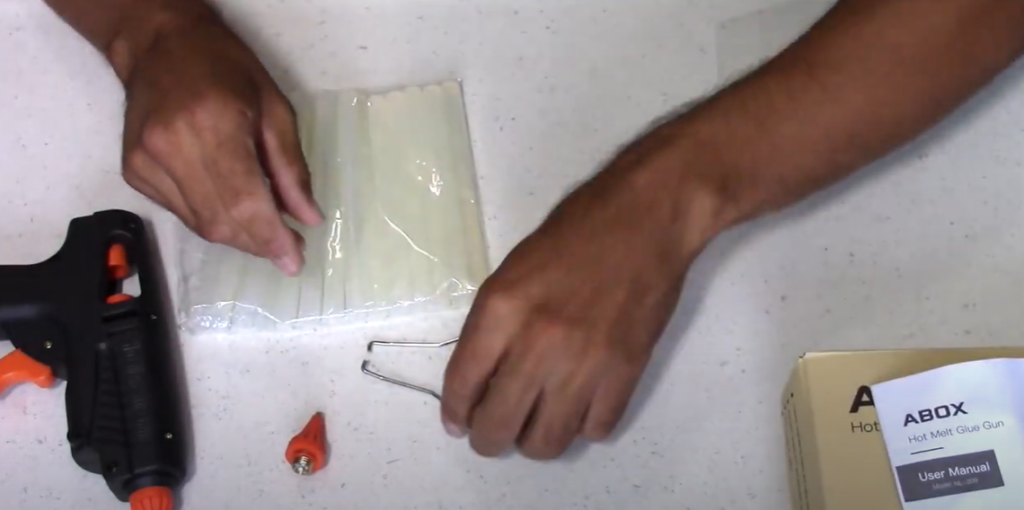 What Is the Best Glue for Rubber Adhesion?
When it comes to rubber adhesion, it's important to consider the specific requirements of your project before choosing an adhesive. For most general applications, a good quality cyanoacrylate (also known as "super glue") can create a strong bond with rubber surfaces. This type of adhesive works quickly and effectively for small repairs or for attaching small rubber items.
Polyurethane adhesives are also a good choice for bonding different materials, including rubber, and they are very resistant to weather, heat, and chemicals. [2] However, they tend to take longer to cure compared to other adhesives.
Contact adhesives can be a good choice for bonding larger rubber surfaces, as they provide a strong bond instantly. However, they require careful application to avoid bubbles and wrinkles.
Lastly, for flexible or stretchy rubber materials, a flexible adhesive like silicone-based or rubber-based adhesive may be the best choice. These adhesives are designed to flex and stretch with the material, ensuring a durable bond even under strain. Never forget to adhere to the manufacturer's guidelines and safety precautions when working with adhesives.
The General Rules of Rubber Adhesion
Here are some general rules to follow when adhering to rubber surfaces:
Surface Preparation: Before applying any adhesive, it's crucial to ensure the rubber surface is clean, dry, and free from dust or grease. This can significantly improve the strength and durability of the bond.
Choosing the Right Adhesive: Not all adhesives work well with rubber. The choice of adhesive should depend on the type of rubber, the materials being bonded, and the specific requirements of your project, such as flexibility, resistance to heat or moisture, and the strength of the bond required.
Application: When working with adhesive, it is important to ensure a smooth application. If not applied evenly there is the risk of building lumps which can weaken the bond. For certain adhesives, be sure to apply them to both surfaces for optimal adhesion. This will help create a tight seal and an unbreakable bond between each surface. bond. For some adhesives, it may be necessary to apply to both surfaces.
Drying Time: Curing Time is a crucial factor for the efficiency and longevity of your bond. Allow the adhesive enough time to cure fully prior to applying any stress or stimuli. The timing may depend on the particular glue being used – anywhere between minutes to days.
The temperature and humidity: The temperature and humidity of a given environment can have an impact on adhesive strength. For best results, choose adhesives designed for specific temperatures or climate-restricted tasks (e.g., extreme cold or hot weather). Also, keep in mind that exposure to UV light can degrade some glues over time – a good practice is to use a UV-resistant sealant or coating when applicable.
Safety: Always follow the manufacturer's instructions and safety precautions when using adhesives. Some adhesives can cause skin or eye irritation, and others may have harmful fumes. Always use in a well-ventilated area, and consider using gloves and safety glasses for protection.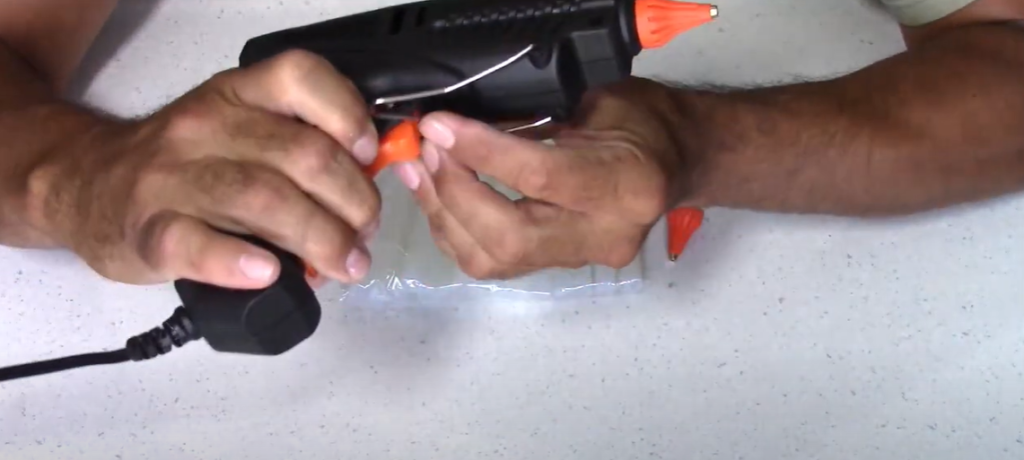 Identifying Your Type of Rubber
Before you start any project involving rubber, it's crucial to specify the kind of rubber you're dealing with. Rubber varieties can be broadly categorized into natural rubber and synthetic. 
Natural rubber, derived from the latex sap of rubber trees, is flexible, resilient, and resistant to water and certain chemicals. It is frequently employed in applications that demand high elasticity, such as in the manufacturing of tires, rubber bands, and gaskets.
Indeed, silicone rubber is another type of rubber that exhibits exceptional resistance to temperature extremes and UV light. Due to these properties, it finds extensive use in high-performance applications within industries like automotive and aerospace. [3]
And then there is nitrile rubber, prized for its excellent oil resistance, making it the go-to choice for automotive fuel and oil handling applications. By knowing what type of rubber you're working with, you can select the most effective adhesive and ensure a good  bond for your project.
Prepping Rubber for Adhesion
Proper preparation of the rubber surface is essential to achieving a strong, durable bond. Begin by cleaning the surface thoroughly to clean any dirt, grease, or other contaminants that could interfere with the adhesive's ability to bond. A mild detergent or specific rubber cleaner can be used for this purpose, but avoid any cleaners that could leave a residue.
After cleaning, it's important to let the rubber dry completely. Once the rubber is clean and dry, it's time to roughen the surface. To achieve a stronger bond, you can utilize fine-grit sandpaper to create small grooves on the surfaces to be bonded. This process increases the surface area for the adhesive to adhere to, thereby enhancing the overall strength of the bond.
Again, after this step, make sure to remove any dust or particles that might have been produced during sanding. In some cases, a primer or conditioner might be useful to improve the glue's adhesion to the rubber.
If you choose to use one, make sure it's suitable for the type of rubber and adhesive you're using, and apply it according to the manufacturer's instructions. With the rubber properly prepped, you're ready to apply the adhesive and achieve a bond that is robust and long-lasting.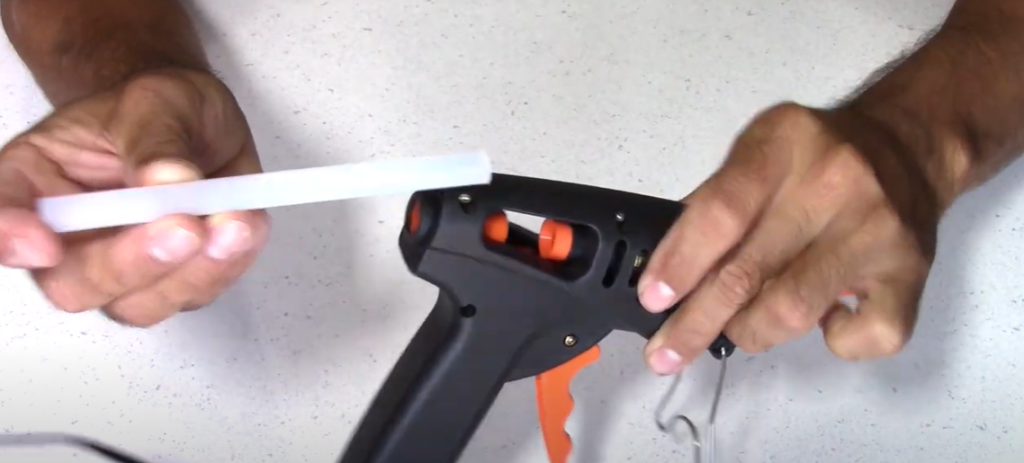 Picking the Best Glue for Your Rubber for Adhesion
After considering the type of rubber, the required strength and flexibility of the bond, and the conditions the bond will be exposed to, it's time to select the best glue for your project. Revisit your assessment of these factors and compare them to the properties of the possible adhesives discussed earlier.
Remember that cyanoacrylate is great for small, quick fixes, while polyurethane and two-part epoxy adhesives are better suited for larger, more complex projects. For flexible materials, consider a silicone-based or rubber-based adhesive.
It's always a good idea to read reviews, ask for recommendations, or even contact the adhesive manufacturer if you're unsure. Choosing the right adhesive is a critical step in ensuring the success and durability of your project.
Cyanoacrylate Adhesive
Cyanoacrylate adhesive, typically referred to as super glue, is a fast-acting adhesive that creates a robust and long-lasting bond almost instantly when it comes into contact with the surfaces being bonded. It works by reacting with the moisture on the surface of the material, triggering a rapid polymerization that results in a hard, rigid bond. This makes it an excellent choice for quick fixes and small jobs where a strong bond is needed in a short amount of time. In the context of rubber adhesion, cyanoacrylate adhesive can be particularly effective for bonding non-porous rubber surfaces, as it creates a high-strength bond that can withstand both impact and shear forces. [4]
However, while cyanoacrylate adhesive is quite versatile and easy to use, it is worth noting that it may not be the best choice for all rubber bonding applications. For instance, it tends not to perform well with flexible or stretchy rubber materials, as the rigid bond it forms can crack or break under strain. Moreover, cyanoacrylate adhesive is also sensitive to temperature extremes and moisture, which may limit its suitability for certain applications.
Silicone-Based Adhesive
Silicone-based adhesives are versatile and flexible, making them an excellent choice for projects involving materials that bend, stretch, or experience temperature extremes. These adhesives form a strong, durable bond that can resist weathering, UV light, and a wide range of temperatures. They adhere well to many materials, including metals, glass, ceramics, and most plastics.
However, certain types of silicone adhesives are particularly effective when used with rubber due to their elasticity and flexibility. They can form a bond that not only holds up under mechanical stress but also flexes with the rubber, preventing the bond from breaking when the rubber is bent or stretched. Silicone-based adhesives also offer fantastic resistance to heat, making them ideal for applications that are exposed to high temperatures, like automotive or industrial applications.
Despite their many advantages, silicone-based adhesives do have some potential downsides to consider. They typically take longer to cure than some other types of adhesives, which could slow down project timelines. Additionally, while they resist many types of chemicals, they can be susceptible to oils, solvents, and certain types of chemicals, so they may not be suitable for all applications.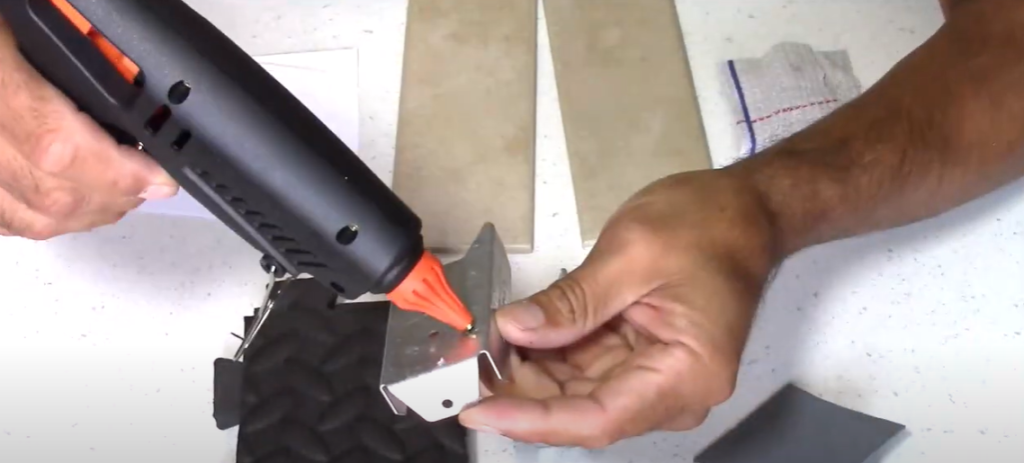 Two-Part Structural Acrylics
These adhesives offer several advantages when it comes to bonding different types of rubber. These adhesives are known for their strong, long-lasting bonds that are resistant to impacts, vibration, and peeling. They also feature excellent shear strength, making them a perfect option for applications where bonded materials are subjected to heavy loads. One of the key advantages of two-part structural acrylics is their versatility. They can bond a great variety of materials, including different types of rubber, metals, ceramics, and most plastics. [5] This makes them particularly useful for projects where different materials need to be bonded together.
Unlike one-part adhesives, two-part structural acrylics require a two-step process to cure. The first step involves mixing the adhesive, and the second is curing it, usually through a chemical reaction between the two parts or exposure to heat. This extended curing time can slow down project timelines, so they are best suited for larger projects where the precision and durability of the bond are paramount. Furthermore, it's worth noting that these adhesives can be challenging to remove once they have fully cured.
What to Consider When Choosing Glue for Rubber
When choosing the best adhesive for rubber, there are certain key factors to consider. One is the type of rubber you are working with, as different adhesives may bond better with specific types of rubber. Another factor is the nature of the project – for small, quick fixes, a fast-acting adhesive like cyanoacrylate may be ideal, while larger, more complex projects may require the strength and flexibility of a polyurethane or two-part epoxy adhesive. It's also important to think about the conditions the bond will be exposed to. For example, if the bond will be subjected to high temperatures or humidity, a silicone-based adhesive might be the best choice. On the other hand, if the bond needs to withstand heavy loads or impacts, a two-part structural acrylic could be more suitable.
Remember, it's always a good idea to thoroughly clean and prepare the surface before applying the adhesive to ensure the best bond, and to read reviews, ask for recommendations, or consult the adhesive manufacturer if you're unsure. In conclusion, understanding the requirements of your project and the properties of different adhesives can help you make the right choice, ensuring the success and longevity of your work.
Frequently Asked Questions
What is the best glue to use on rubber?
The best glue to use on rubber will depend on your specific needs. For quick fixes and bonding smaller surfaces, cyanoacrylate adhesives, also known as superglue, are a good choice. For projects involving materials that flex, stretch, or are exposed to temperature extremes, silicone-based adhesives are more suitable. Lastly, for applications where strong, durable bonds are required, particularly when bonding different materials together, two-part structural acrylics can be highly effective. As always, it's crucial to consider the specific requirements of your project when choosing an adhesive.
Can you glue silicone rubber?
Yes, you can glue silicone rubber, but it requires specific types of adhesives to ensure a strong and reliable bond. Silicone-based adhesives are often the best choice for this material due to their flexibility, strength, and resistance to temperature extremes. These adhesives can bond silicone rubber effectively, accommodating its flexible nature and ensuring the bond doesn't break when the material is stretched or bent. It's important to remember, however, that surface preparation is crucial when gluing silicone rubber. The surface should be clean and dry to allow the adhesive to adhere properly.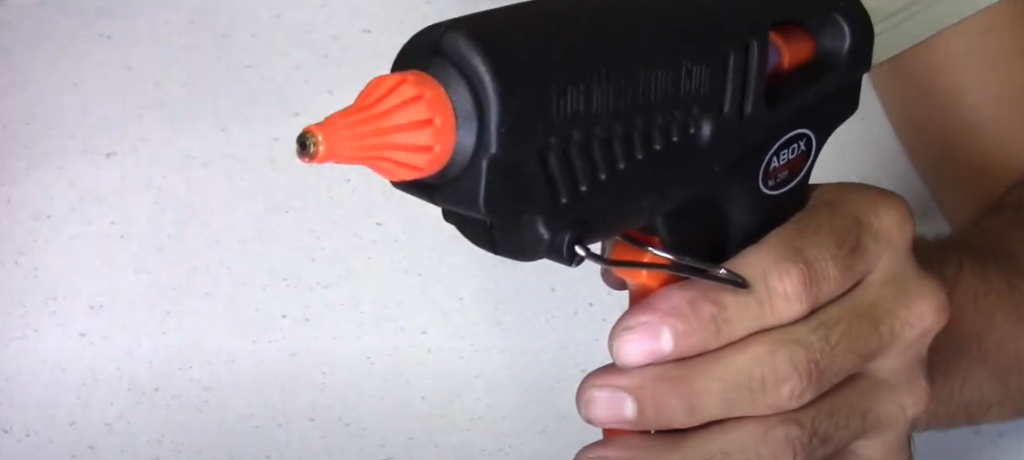 Can you glue rubber shoes?
Yes, you can glue rubber shoes. For this task, you would typically use a flexible adhesive that can withstand the rigors of daily wear and tear. Polyurethane adhesives are often a good choice for this application, as they offer strong bonds and excellent flexibility. They can adhere to a variety of materials, including rubber, leather, and fabric, which are commonly used in shoe construction. However, keep in mind that the shoes should be clean and dry before applying the adhesive to ensure a strong bond. Always follow the manufacturer's instructions for the best results.
What does hot glue not stick to?
Hot glue does not stick well to smooth surfaces such as glass, plastic, or certain types of metals. It can also struggle to adhere to certain types of hard, non-porous materials. Furthermore, hot glue tends to have poor adhesion to surfaces exposed to oil, wax, or other greasy substances. It's also important to note that hot glue may not create a durable bond in conditions of extreme cold or heat, as it can become brittle in cold temperatures and may melt or become soft in hot conditions. Always consider the material and the conditions it will be exposed to when choosing a suitable adhesive.
What surfaces are best for hot glue?
Hot glue works best on porous materials where the adhesive can easily grip and penetrate the surface. These include materials such as wood, paper, fabric, and certain types of plastics. The surfaces should be clean and dry for the hot glue to adhere properly. In addition, hot glue is effective for crafts and DIY projects where quick adhesion is beneficial. However, it's important to remember that while hot glue provides a quick and strong bond, it may not be as durable or resilient as other types of adhesive in certain conditions or applications.
Useful Video: Abox Hot Glue Gun TEST foam, metal, plastic & more
Conclusion
In conclusion, the world of adhesives is diverse and expansive, offering a solution to suit every project's needs. Whether you're working with rubber, silicone, or fabric, or whether you're repairing shoes or undertaking a larger construction project, there's an adhesive out there tailored specifically to your requirements. Cyanoacrylates, silicone-based adhesives, two-part structural acrylics, polyurethanes, and hot glue each have their unique properties and applications.
Understanding these can guide your choice and ensure the success of your project. Remember, surface preparation is crucial, and the conditions your bond will be subjected to, such as temperature extremes, humidity, and physical stress, must be taken into account. The adhesive you choose will ultimately dictate the longevity and durability of your bond. By taking the time to understand your project's needs, you can secure the most effective adhesive and ensure a bond that lasts.
References:
https://gluedigi.com/what-surfaces-will-hot-glue-not-stick-to/
http://surl.li/jtdqc
https://www.sitech-corp.com/blog/use-silicone-rubber/
https://www.hotmelt.com/blogs/blog/what-is-cyanoacrylate-glue
https://www.permabond.com/products/structural-acrylic-adhesives/